About Us
Racks Mart has a goal of improving retailers' experience by providing quality storage, retail products and services. Our manufacturing, import and distribution services offer inventive, useful and reasonable solutions to the varying needs of the retail environment. Whether you're just starting your business or getting ready for that all important walk through, we can help you find what you need. We cater to the needs of all retailers, including the small shops to the major department stores and chains. Everything your business needs to display your merchandise is just a phone call away. For Ten years we have helped businesses create just the right atmosphere and look for their customers by being progressive and innovative in our approach. Our experienced sales and design staff can help you decide on just the right look for your establishment.

Read More..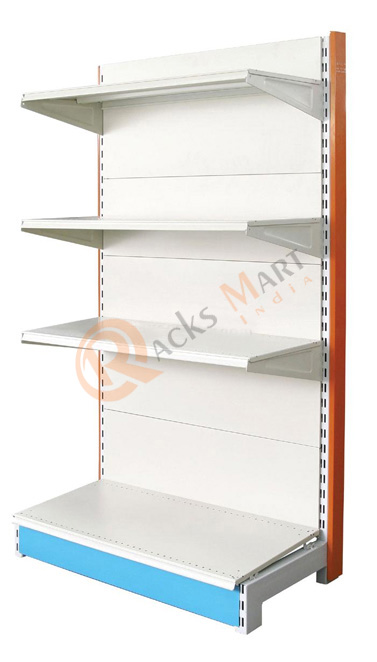 Infrastructure & Facilities
Infrastructure
We aim to develop top of line store displays at reasonable cost and our well integrated work set up boosts our competency levels to achieve the objectives. View More..
Warehouse / Production Capacity
Meant for storing of the racking units, our warehouse is segregated into various segments which offer a protective storage for our whole assorted range of units. View More..
Manufacturing Facilities
We, at lifelong, offer you the following privileges:
» We understand in - depth requirement of our client
» Layout is specifically designed for optimum space utilization and volume utilization
View More..
Contact Details
---
---
Company Name : Racks Mart India
Mobile No : +91-9811382030
Address : RR-11,Naveen Shahdara, Delhi -110032
Email-id : racksmartindia@gmail.com